In a Hollow of the Hills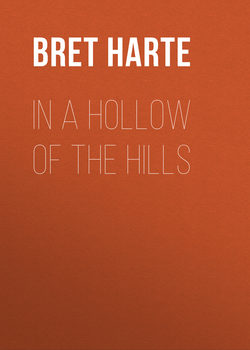 Оглавление
Bret Harte. In a Hollow of the Hills
CHAPTER I
CHAPTER II
CHAPTER III
CHAPTER IV
CHAPTER V
CHAPTER VI
CHAPTER VII
CHAPTER VIII
Отрывок из книги
Key's attention was presently directed to something more important to his present purpose. The keen wind which he had faced in mounting the grade had changed, and was now blowing at his back. His experience of forest fires had already taught him that this was too often only the cold air rushing in to fill the vacuum made by the conflagration, and it needed not his sensation of an acrid smarting in his eyes, and an unaccountable dryness in the air which he was now facing, to convince him that the fire was approaching him. It had evidently traveled faster than he had expected, or had diverged from its course. He was disappointed, not because it would oblige him to take another route to Skinner's, as Collinson had suggested, but for a very different reason. Ever since his vision of the preceding night, he had resolved to revisit the hollow and discover the mystery. He had kept his purpose a secret,—partly because he wished to avoid the jesting remarks of his companions, but particularly because he wished to go alone, from a very singular impression that although they had witnessed the incident he had really seen more than they did. To this was also added the haunting fear he had felt during the night that this mysterious habitation and its occupants were in the track of the conflagration. He had not dared to dwell upon it openly on account of Uncle Dick's evident responsibility for the origin of the fire; he appeased his conscience with the reflection that the inmates of the dwelling no doubt had ample warning in time to escape. But still, he and his companions ought to have stopped to help them, and then—but here he paused, conscious of another reason he could scarcely voice then, or even now. Preble Key had not passed the age of romance, but like other romancists he thought he had evaded it by treating it practically.
Meantime he had reached the fork where the trail diverged to the right, and he must take that direction if he wished to make a detour of the burning woods to reach Skinner's. His momentary indecision communicated itself to his horse, who halted. Recalled to himself, he looked down mechanically, when his attention was attracted by an unfamiliar object lying in the dust of the trail. It was a small slipper—so small that at first he thought it must have belonged to some child. He dismounted and picked it up. It was worn and shaped to the foot. It could not have lain there long, for it was not filled nor discolored by the wind-blown dust of the trail, as all other adjacent objects were. If it had been dropped by a passing traveler, that traveler must have passed Collinson's, going or coming, within the last twelve hours. It was scarcely possible that the shoe could have dropped from the foot without the wearer's knowing it, and it must have been dropped in an urgent flight, or it would have been recovered. Thus practically Key treated his romance. And having done so, he instantly wheeled his horse and plunged into the road in the direction of the fire.
.....
Collinson glanced at him, half sadly. "Oh! You were only funnin', then. I oughter guessed that. I oughter have knowed it from Uncle Dick's talk!" They rode for some moments in silence; Key preoccupied and feverish, and eager only to reach Skinner's. Skinner was not only postmaster but "registrar" of the district, and the new discoverer did not feel entirely safe until he had put his formal notification and claims "on record." This was no publication of his actual secret, nor any indication of success, but was only a record that would in all probability remain unnoticed and unchallenged amidst the many other hopeful dreams of sanguine prospectors. But he was suddenly startled from his preoccupation.
"Ye said ye war straightenin' up yer pack just now," said Collinson slowly.
.....
Подняться наверх