In to the Yukon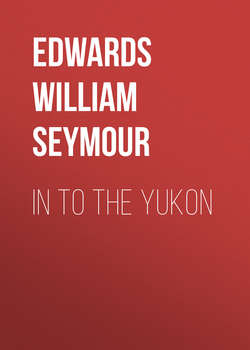 Оглавление
Edwards William Seymour. In to the Yukon
PREFACE
FIRST LETTER. THE GREAT LAKES, CLEVELAND TO DETROIT
SECOND LETTER. ST. PAUL, WINNIPEG AND BANFF; THE WHEAT LANDS OF THE FAR NORTHWEST
THIRD LETTER. BANFF TO VANCOUVER ACROSS THE ROCKIES AND SELKIRKS
VICTORIA A SLEEPY ENGLISH TOWN
FOURTH LETTER. VANCOUVER AND SKAGWAY; FJORDS AND FORESTS
FIFTH LETTER. SKAGWAY, CARIBOU CROSSING1 AND ATLIN
SIXTH LETTER. THE GREAT LLEWELLYN OR TAKU GLACIER
SEVENTH LETTER. VOYAGING DOWN THE MIGHTY YUKON
EIGHTH LETTER. DAWSON AND THE GOLDEN KLONDIKE
NINTH LETTER. MEN OF THE KLONDIKE
TENTH LETTER. DOG LORE OF THE NORTH
ELEVENTH LETTER. HOW THE GOVERNMENT SEARCHES FOR GOLD
WILD SEAS AMONG THE FJORDS
TWELFTH LETTER. SEATTLE, THE FUTURE MISTRESS OF THE TRADE AND COMMERCE OF THE NORTH
THIRTEENTH LETTER. THE VALLEY OF THE WILLAMETTE
FOURTEENTH LETTER. SAN FRANCISCO
FIFTEENTH LETTER. LOS ANGELES
SIXTEENTH LETTER. SAN FRANCISCO AND SALT LAKE CITY
SEVENTEENTH LETTER. A BRONCHO-BUSTING MATCH
EIGHTEENTH LETTER. COLORADO AND DENVER
NINETEENTH LETTER. ACROSS NEBRASKA
TWENTIETH LETTER. ALONG IOWA AND INTO MISSOURI TO ST. LOUIS
Notes
Отрывок из книги
We reached Cleveland just in time to catch the big liner, which cast off her cables almost as soon as we were aboard. A vessel of 5,000 tons, a regular sea ship. The boat was packed with well-dressed people, out for a vacation trip, most of them. By and by we began to pass islands, and about 2 P. M. turned into a broad channel between sedgy banks – the Detroit River. Many craft we passed and more overtook, for we were the fastest thing on the lakes as well as the biggest.
Toward 3 P. M., the tall chimneys of the huge salt works and the church spires of the city of Detroit began to come into view. A superb water front, several miles long, and great warehouses and substantial buildings of brick and stone, fit for a vast commerce.
.....
The company were mostly Canadians, going out to Regina, Calgary, Edmonton, etc., large towns toward which Winnipeg bears the same relation as does Cincinnati to our country (West Virginia), and many Australians en route to take ship at Vancouver.
For a long distance the track seemed to be perfectly straight, and miles and miles west of Winnipeg, the city still peeped far distant between the rails. We rose a little, too, just a little, but steadily, constantly. And on either hand and before and behind spread out the wonderful flatness of the earth. The real prairie now. Not even a tree, not a bush, not a hill, just as smooth as a floor, like an even sea, as far as the eye could reach and out beyond.
.....
Подняться наверх