The Seaboard Parish, Volume 1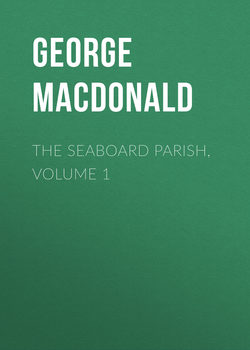 Оглавление
George MacDonald. The Seaboard Parish, Volume 1
CHAPTER I. HOMILETIC
CHAPTER II. CONSTANCE'S BIRTHDAY
CHAPTER III. THE SICK CHAMBER
CHAPTER IV. A SUNDAY EVENING
CHAPTER V. MY DREAM
CHAPTER VI. THE NEW BABY
CHAPTER VII. ANOTHER SUNDAY EVENING
CHAPTER VIII. THEODORA'S DOOM
CHAPTER IX. A SPRING CHAPTER
CHAPTER X. AN IMPORTANT LETTER
CHAPTER XI. CONNIE'S DREAM
CHAPTER XII. THE JOURNEY
CHAPTER XIII. WHAT WE DID WHEN WE ARRIVED
CHAPTER XIV. MORE ABOUT KILKHAVEN
CHAPTER XV. THE OLD CHURCH
CHAPTER XVI. CONNIE'S WATCH-TOWER
CHAPTER XVII. MY FIRST SERMON IN THE SEABOARD PARISH
Отрывок из книги
Was it from observation of nature in its association with human nature, or from artistic feeling alone, that Shakspere so often represents Nature's mood as in harmony with the mood of the principal actors in his drama? I know I have so often found Nature's mood in harmony with my own, even when she had nothing to do with forming mine, that in looking back I have wondered at the fact. There may, however, be some self-deception about it. At all events, on the morning of my Constance's eighteenth birthday, a lovely October day with a golden east, clouds of golden foliage about the ways, and an air that seemed filled with the ether of an aurum potabile, there came yet an occasional blast of wind, which, without being absolutely cold, smelt of winter, and made one draw one's shoulders together with the sense of an unfriendly presence. I do not think Constance felt it at all, however, as she stood on the steps in her riding-habit, waiting till the horses made their appearance. It had somehow grown into a custom with us that each of the children, as his or her birthday came round, should be king or queen for that day, and, subject to the veto of father and mother, should have everything his or her own way. Let me say for them, however, that in the matter of choosing the dinner, which of course was included in the royal prerogative, I came to see that it was almost invariably the favourite dishes of others of the family that were chosen, and not those especially agreeable to the royal palate. Members of families where children have not been taught from their earliest years that the great privilege of possession is the right to bestow, may regard this as an improbable assertion; but others will know that it might well enough be true, even if I did not say that so it was. But there was always the choice of some individual treat, which was determined solely by the preference of the individual in authority. Constance had chosen "a long ride with papa."
I suppose a parent may sometimes be right when he speaks with admiration of his own children. The probability of his being correct is to be determined by the amount of capacity he has for admiring other people's children. However this may be in my own case, I venture to assert that Constance did look very lovely that morning. She was fresh as the young day: we were early people—breakfast and prayers were over, and it was nine o'clock as she stood on the steps and I approached her from the lawn.
.....
"Nobody does."
"Nobody!" she exclaimed. "How do the grammars and history-books come to be written then?"
.....
Подняться наверх